15 Arrested in 'Operation Neptune' Sweep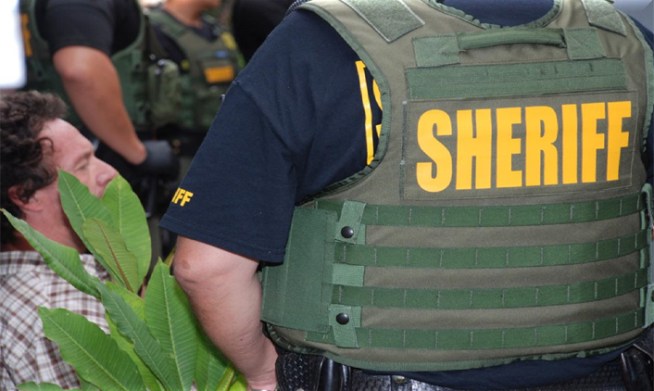 Encinitas Sheriff's Station
'Operation Neptune' netted 15 arrests in the North County on September 11, 2013.
A parole and probation sweep in San Diego's North County resulted in the arrest of 15 people Wednesday, the Encinitas Sheriff's Station confirmed.
Officials say nearly 50 people were contacted during the 5-hour parole and probation check in Encinitas, San Marcos, Vista, Oceanside, Carlsbad and Rancho Penasquitos.
In the end, a total of 15 parolees were arrested. Other parolees were in compliance, while some were not home and will be checked on another time, officials said. The 15 people arrested ranged in ages from 18 to 49.
Wednesday's "Operation Neptune" was led by 70 deputies from the Encinitas, Lemon Grove, San Marcos, Vista and Fallbrook stations along with officers from the Oceanside Police Department, San Diego Police Department and County Probation office.
The purpose of the sweep was to ensure parolees and probationers are complying with conditions of their release and also as a tool to follow up on theft and drug investigations. Officials called the sweep a "zero tolerance" operation.
To report suspicious activity in your neighborhood, call the Sheriff's Department at (858) 565-5200 or Crime Stoppers at (888) 580-8477.