Motorcycle Crashes into I-15 Center Divide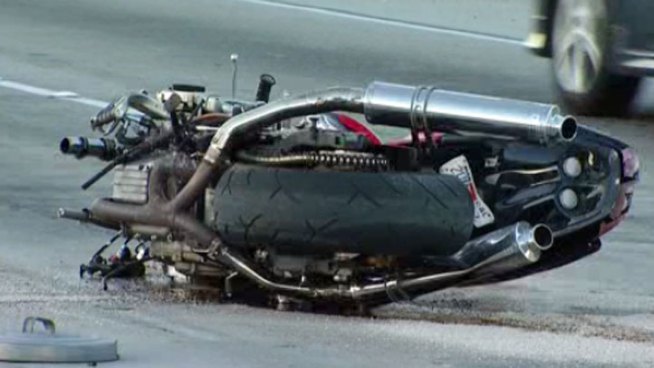 A motorcyclist was thrown 60 to 70 yards after he collided with the center divider on southbound Interstate 15 in Rancho Penasquitos according to one witness.
The accident occurred around 6:35 a.m. near Scripps Poway Parkway shutting down all lanes of traffic heading southbound during the morning commute.
Jean Labrador, who works as a mental health aide, saw the motorcyclist wobbling moments before he crashed.
"It looked like he was losing control," she said.
She said once he collided with the center divider he was thrown 60 to 70 yards from where the vehicle crashed.
She said the man was in and out of consciousness but said he was talking to her before paramedics arrived.
The driver told her his tire went flat before the crash.
The California Highway Patrol closed four lanes heading south. Before 8 a.m., lanes were reopened to traffic.