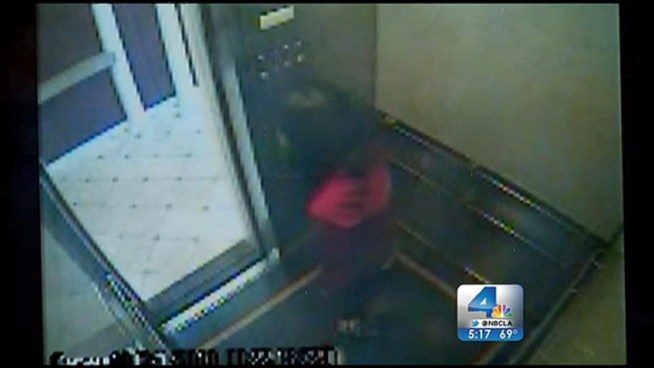 Gordon Tokumatsu, Kristopher Li
Newly released surveillance video shows Elisa Lam acting bizarrely inside an elevator at a Downtown Los Angeles hotel shortly before the 21-year-old disappeared last month. Gordon Tokumatsu reports from Downtown Los Angeles for the NBC4 News at 5 p.m. on Feb. 14, 2013.
Homicide detectives are investigating the disappearance of Elisa Lam, a Canadian tourist who was last seen in downtown Los Angeles on Jan. 31.
Lam, 21, had been staying at the Cecil Hotel on Main Street. Surveillance video released by the Los Angeles Police Department showed her entering the hotel's elevator and attempting to use it.
Police said Lam, who is from Vancouver, British Columbia, had been planning to go to Santa Cruz on her trip to the U.S. Police said they did not know why she had come to California, however.
An LAPD release described Lam as 5 feet 4 inches tall, weighing about 115 pounds. She is of Chinese descent, and speaks Cantonese as well as English.
Police said she tends to use public transportation, including buses and trains.
The LAPD has asked that anyone with information about the case call homicide detectives at (213) 486-6890.