Man Detained Outside Federal Building in Downtown San Diego
A security guard on his rounds encountered a transient who told him he had a pipe bomb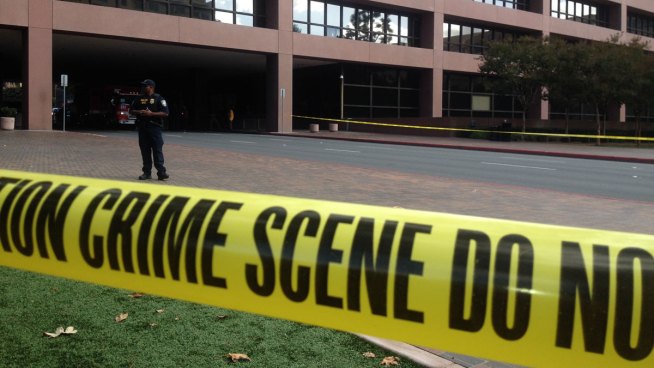 Jeff Herrera
Crime scene tape blocks traffic along the sidewalks in front of the federal courthouse in the heart of downtown San Diego on Oct. 29, 2013.
A man was apprehended outside the federal building in downtown San Diego for carrying what officials say appeared to be a pipe bomb.
San Diego police officers and officers with the Department of Homeland Security were called to the federal building at 1st Avenue and Front Street around 9:30 a.m.
A security guard on his rounds encountered a transient who told him he had a pipe bomb in his belongings.
The guard took the transient into custody while officers searched the bags.
The street in front of the federal building's main entrance was blocked off to northbound and southbound traffic.
Officials used a robot to move the suspicious package to the ground where a bomb squad member rendered it safe.