Video: Laser Strike On Police Chopper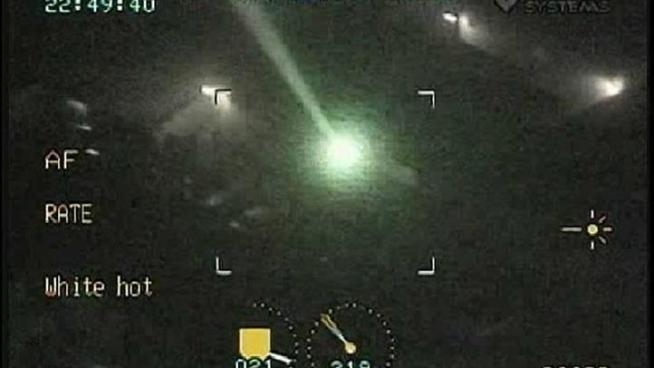 The crew of a police helicopter are blinded by a laser pointer in San Diego. The day the suspect is arraigned in court, officers share the video with reporter Tony Shin and explain the dangers.
An 18 year old City Heights man has been arrested and charged with pointing a laser at a San Diego Police helicopter.
Jose Rincon pleaded not guilty at the San Diego County courthouse on Thursday.
He is accused of pointing a hand held laser at an ABLE helicopter on Monday night.
The chopper was patrolling the Mid-City area when a blinding green light pierced through the cockpit glass.
Sgt. Paul Connelly, a pilot with ABLE, says lasers can have a potentially disastrous effect on crew members.
"Temporary blindness is one of the things, and I think there's been some cases where pilots suffered some retinal damage,"Connelly said.
After getting hit several times, the ABLE crew called in ground units and directed them to an apartment in the 41 hundred block of 48th Street.
Officers questioned Rincon who admitted to pointing the laser at the chopper, according to police.
If convicted, Rincon could get up to three years in prison because the crime is a felony.