Brush Fire Spotted on SR-67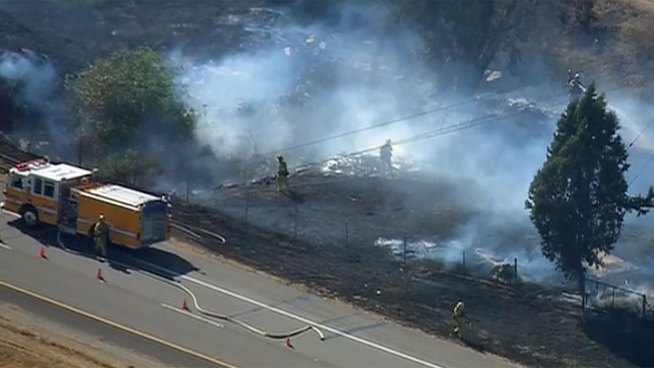 Raw video of the fire burning along SR-67 in Lakeside on May 2, 2013.
A brush fire was sparked along State Route 67 in Lakeside Thursday afternoon – on a day when firefighters all over Southern California were on alert.
Heartland firefighters responded to SR-67 and Channel Road for a small brush fire just after 4 p.m.
Because of the proximity to the highway, California Highway Patrol officers and San Diego County sheriff's deputies shut down traffic at Winter Gardens Boulevard.
A viewer submitted the image below with the caption: "The smoke as seen from Woodside Ave near Winter Gardens Blvd of the fire burning on Hwy 67."
No word on the cause.