Is San Diego Growing Its Way Out Of the Budget Deficit?
The projected deficit has been reduced by more than 35 %.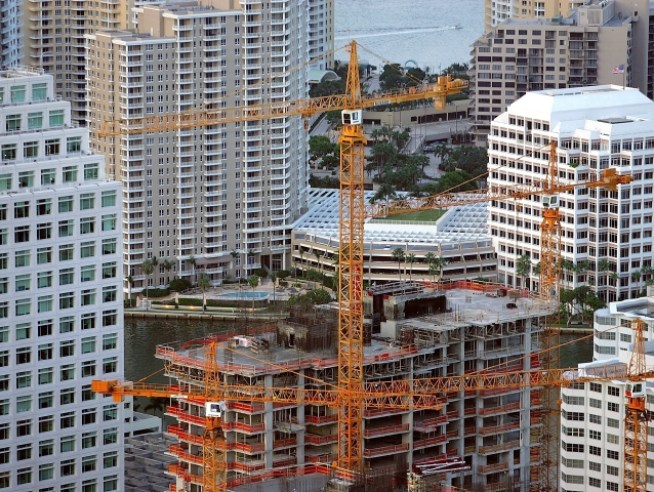 Getty Images
MIAMI - AUGUST 17: Construction cranes rise above the city of Miami as it undergoes a tremendous building boom August 17, 2006 in Miami, Florida. Some 14,000 condo units are under construction and more than 63,000 units are approved for construction or in the permitting process, according to the Large-Scale Development Report by the city of Miami's Planning Department. By contrast, just 9,250 units were completed in Miami in the past 10 years, according to the report. As the real estate market cools off, some buyer's hope prices will start to drop drastically on new condos coming onto the market. (Photo by Joe Raedle/Getty Images)
San Diego's projected budget deficit has gone down by 36 %. That's according to the five-year financial outlook Mayor Jerry Sanders released on tuesday. The number fell sharply because of a lower than expected annual pension payment, and an improving economy which helped fuel an increase in projected sales and hotel tax revenues. The latest deficit figure is $46.5 million. That's down from a high of $72.5 million last fall.