Injured Woman Rescued from Cowles Mountain
Rescuers helped the woman from the popular spot in Mission Trails Regional Park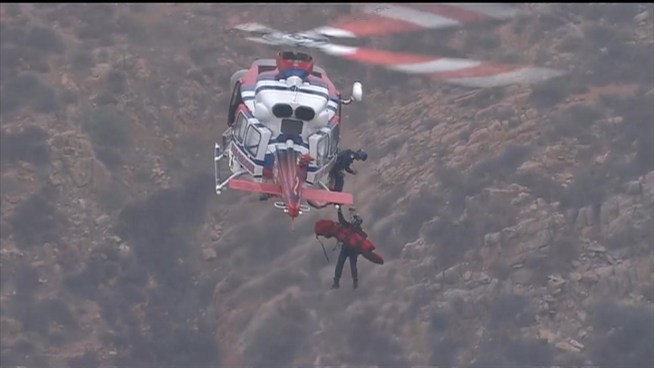 Video captures the rescue of a young woman from Cowles Mountain on Wednesday, Oct. 23, 2013.
San Diego firefighters airlifted a woman injured on Cowles Mountain in Mission Trails Regional Park early Wednesday.
Officials were called to the trail near Santee around 8:40 a.m. for a woman suffering from an ankle injury.
Emergency crews found the woman about two miles up the trail popular with joggers and hikers.
They airlifted her to a waiting ambulance that then transported her to a nearby hospital.