Crews Battle Mira Mesa House Fire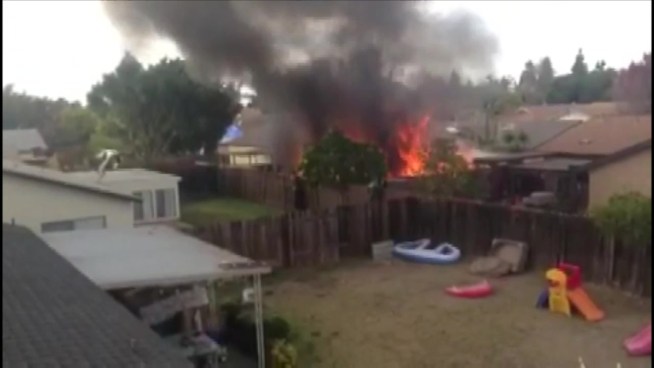 Brandon Tolp shared this cell phone video of a house fire in Mira Mesa Monday afternoon. The video shows tall flames and neighbors' desperate attempts to put out the fire.
Crews worked to extinguish a two-story house fire in Mira Mesa Monday afternoon.
San Diego Fire-Rescue crews arrived to the home on the 7700 block of Acama Street around 2:30 p.m.
Video shot by NBC 7 Newschopper showed firefighters on the roof near the fireplace. Other crews were in the backyards of adjacent homes in an attempt to keep the fire from spreading.
In approximately 20 minutes, crews had the fire knocked down.
There were no known injuries, no word on what cause the fire or a damage estimate.
The home is located west of Camino Ruiz and south of Calle Cristobal.