Two of San Diego's hottest eateries of 2016 have officially been ranked among the top 10 best new restaurants in the United States, according to votes gathered in an online contest.
About a month ago, USA Today's "10Best" editors and a panel of food and travel experts nominated local hotspots Herb & Wood and The Grass Skirt for the "10Best" Reader's Choice Awards in the "Best New Restaurant" category. The restaurants were named among 20 new places across the country where travelers enjoyed dining in 2016.
2 of San Diego's Hottest Restaurants of 2016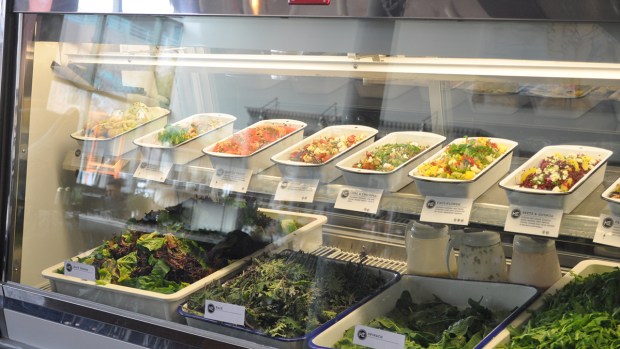 Two San Diego restaurants that opened in 2016 have gotten a lot of buzz: Brian Malarkey's Herb & Wood in Little Italy and the SDCM Restaurant Group's The Grass Skirt in Pacific Beach. NBC 7's Monica Garske takes a look at these dining hotspots. (Published Wednesday, Dec. 21, 2016)
The contest was then opened to online voters, who cast their ballots through Jan. 2. On Friday, the top 10 winners were announced and both of the San Diego standouts made the cut, making San Diego the only city to snag two spots in the awards category.
The Grass Skirt -- a cool, kitschy tiki lounge and restaurant in Pacific Beach -- landed the No. 4 spot on the list. Herb & Wood -- a hip, high-end restaurant from local celebrity chef Brian Malarkey -- landed at No. 6.
Last month, NBC 7 shared this in-depth look at both The Grass Skirt and Herb & Wood. The restaurateurs behind both businesses discussed what makes each spot special and unique, and why patrons keep coming back.
2 of San Diego's Hottest Restaurants of 2016
Matt Spencer, of SDCM, the creative restaurant group behind The Grass Skirt, thinks the elevated, Polynesian-inspired, Asian-fusion menu created by SDCM's corporate executive chef Brian Redzikowski sets The Grass Skirt apart from other tiki lounges. He also said the eatery's over-the-top tropical décor commands attention.
"I think the fun kitschiness of the tiki bar, matched with an elevated food menu, somehow is really resonating," Spencer told NBC 7, adding that the exotic, eye-catching cocktails on the menu help, too.
Malarkey, who called Herb & Wood his "passion project," told NBC 7 he's never been more excited about a culinary endeavor.
"I've never been so proud in my culinary life to walk up to a table because guests are in awe of everything – the service, the atmosphere, the food, the cocktails. This restaurant hits on all senses," he explained.
Mouthwatering Moments of 2016 in SD's Dining Scene
The seasoned chef said Herb & Wood being named alongside The Grass Skirt as one of the best new restaurants in the country was "quite an honor" and a major nod to San Diego's thriving dining scene.
"Very proud of San Diego to have two restaurants in the Top 10, across the United States. It's huge for us, it's huge for him [Matt Spencer and The Grass Skirt],it's huge for San Diego. We're very honored. It's definitely a big pride thing," Malarkey added.
Malarkey opened Herb & Wood in April 2016 along with his business partner, Christopher Puffer. The eatery is located at 2210 Kettner Blvd. in Little Italy, at the site of a former art warehouse. The menu includes proteins and veggies cooked in a custom, wood-fired oven and housemade pastas, plus a cocktail menu focusing on fresh herbs.
Meanwhile, The Grass Skirt opened in early November 2016 at 910 Grand Ave., the former site of Good Time Charlie's in Pacific Beach. The space includes many traditional tiki design elements, including fire pit tables, and a cool, rum-heavy cocktail menu spearheaded by beverage director Steven Tuttle.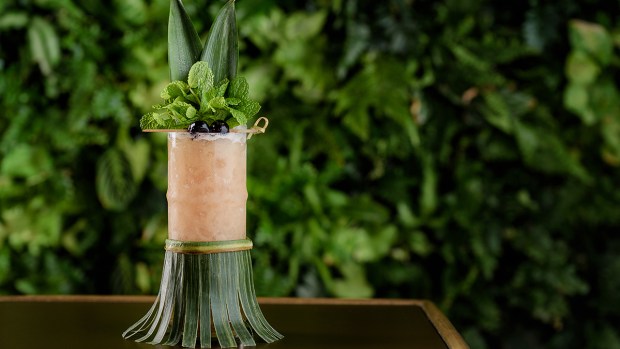 New Poké and Tiki Spot to Open in PB
During the day, the location serves as Good Time Poké, San Diego's first grab-and-go poké shop offering different versions of the traditional Hawaiian fare. At night, the space transforms into the Polynesian-themed tiki lounge serving dishes like okinomiyaki fries with bonito, spicy mayo and hoison, as well as pork belly buns and kimchi fried rice.
In the end, voters named FLX Table in Geneva, New York, the No. 1 Best New Restaurant in the 10Best contest. Others that made the top 10, in order, include:
(No. 2) Butchertown Grocery in Louisville, Kentucky
(No. 3) Loquita in Santa Barbara, California
(No. 5) Local Provisions in Asheville, North Carolina
(No. 7) UPTON 43 in Minneapolis, Minnesota
(No. 8) The Marsh House in Nashville, Tennessee
(No. 9) Double Knot in Philadelphia, Massachusetts
(No. 10) Hat Yai in Portland, Oregon
Published at 11:40 AM PST on Jan 6, 2017 | Updated at 1:34 PM PST on Jan 6, 2017