Police, SWAT Called to Grant Hill Neighborhood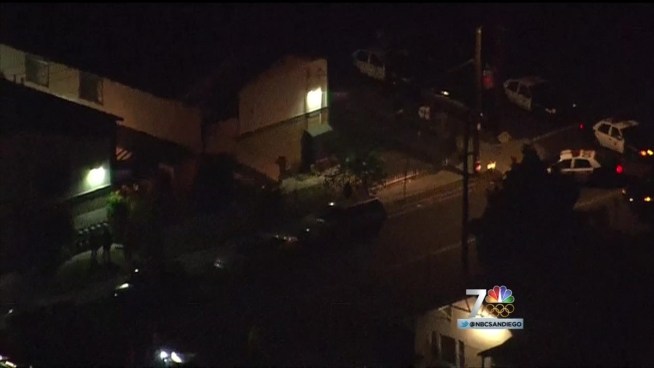 Police and SWAT officials were called to a Grant Hill neighborhood to investigate a disturbance involving two people, one of whom was armed with a knife. NBC 7's Lauren Lee reports.
San Diego police officers and SWAT officials were called to a neighborhood in Grant Hill Thursday evening to deal with a disturbance involving a suspect armed with a butcher knife.
Law enforcement swarmed 30th and L streets at around 5:20 p.m. Officers began setting up a command post and perimeter around the area.
According to an officer, authorities received a phone call from inside the house regarding an argument between a man and woman who had both been drinking heavily. The man was armed with a butcher knife and was allegedly holding the weapon near the woman.
Officials staged an emergency rescue and used bean bags to get the woman out of the house safely. No gunshots were used against the man, officials said.
At one point, officers began a conversation with the man inside the house and he repeatedly said "kill me," an official said.
Just before 6 p.m., officers were able to gain entry into the home. The man was taken into custody and transported to a local hospital. It is unclear what type of injuries, if any, he sustained.
An officer said it is unclear what caused the argument in the first place. The relationship status of the pair involved in the incident is unknown.
A neighbor told NBC 7 San Diego he heard a woman screaming inside the home right before law enforcement arrived in the neighborhood.
The woman is being questioned by police as they continue their investigation. Further details were not immediately released.