Father Hits Toddler with Car: Police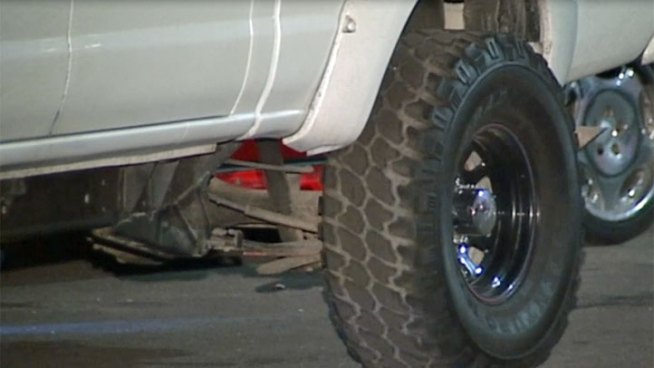 A 2-year-old child was struck by her father's truck around 11:30 p.m. Wednesday at Wittman Way in San Ysidro. The child was taken to a nearby hospital with minor injuries. This is scene video shot by a news photographer.
A toddler was taken to the hospital Halloween night after reportedly being run over by his father, authorities said.
The father was backing out of his driveway in the 3300 block of Wittman in San Ysidro at about 11:30 p.m., according to police.
He accidentally backed over the child. The child was then taken to Rady Children's Hospital.
Police investigated the incident. No further details are being released at this time.