Lockdown Lifted at Local Elementary School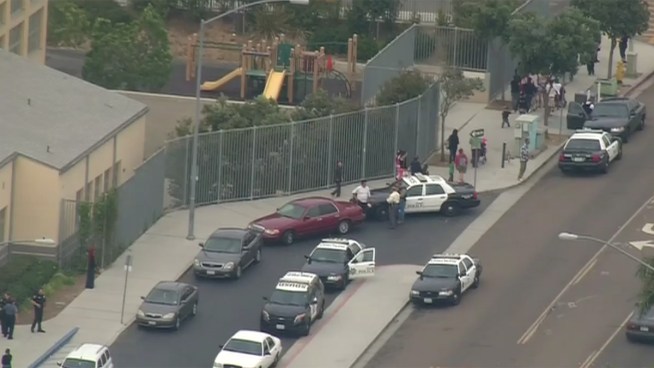 An elementary school in the Mid-City area was briefly on lockdown Thursday morning after reports of threats, according to police.
Ibarra Elementary School went into lockdown just before 8:30 a.m. Thursday.
Police said a call came in that a man, who claimed to be armed, was threatening to harm children. The incident happened near the school, at a residence in the 4800-block of Estrella Avenue.
The lockdown was lifted around 9 a.m.


View 4162 Estrella Ave in a larger map