Woman Rescued Off Cowles Mt.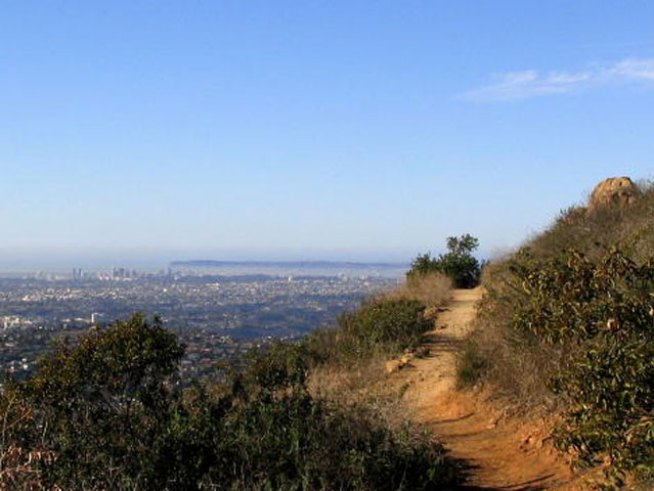 Mission Trails Regional Park
Cowles Mountain: By far, Cowles Mtn. (pronounced "Coals")* with its outstanding views at 1,591' above sea level, is arguably the most popular (and populated) trail in San Diego County.
A woman had to be rescued from the top of Cowles Mountain by a San Diego Fire Rescue helicopter on Saturday.
Officers got the call at 10:30 a.m. asking them to help rescue the 60-year-old woman, who suffered heat stroke while she was climbing the mountain.
The woman was airlifted and transfered to a waiting ambulance, which took her to a local hospital.