Driver Crashes into Ditch, Sparks Brush Fire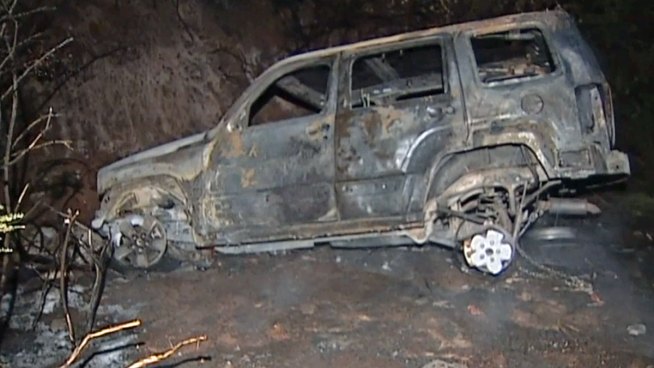 This video was shot at the scene of a brush fire sparked after a driver drove off the road and into a ditch in Vista.
A man was arrested on suspicion of driving under the influence after a traffic accident caused a brush fire in Vista.
The 23-year-old driver took a corner too fast, swerved into a ditch and managed to escape moments before the car caught fire, officials said.
Firefighters were called to the scene of the accident at Foothill Road north of Monte Vista.
The flames spread to the nearby brush but crews said it was slow-moving because most of the vegetation was green. Crews quickly managed to extinguish the fire.