Del Cerro Grocery Store Catches Fire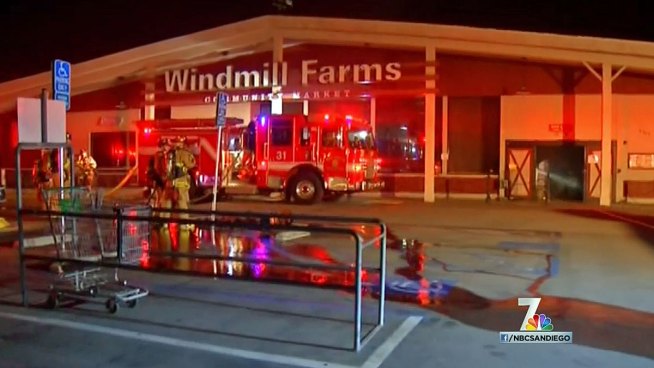 A two-alarm fire and explosions at an organic market. NBC 7's Dave Summers reports that an electrician was injured while working on an electrical box.
An organic market in the San Diego neighborhood of Del Cerro caught fire Monday night.
Firefighters initially responded to Windmill Farms for a medical emergency.
An electrician, working on the main electrical box, was burned by an electric shock, according to officials.
The shock spread to nearby dry goods, prompting a two-alarm fire.
"Basically inside there was an explosion in the meat department, which started some flames, obviously a lot of smoke," witness James Seastrom said."The fire alarm was pulled."
Ten employees were evacuated.
The electrician was transported to the hospital with non-life-threatening injuries, officials said.