Craigslist Ad Linked to Homicide: Cops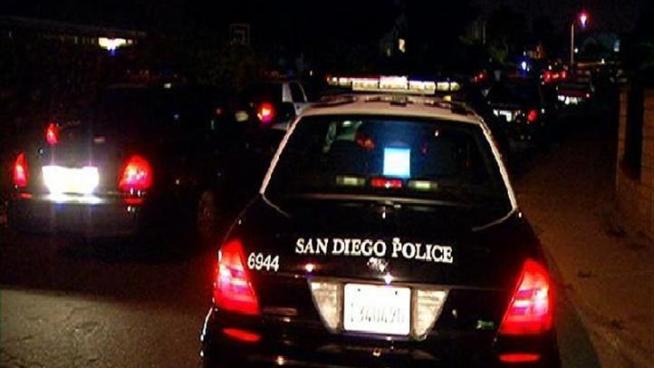 Three teenagers are in custody in the shooting death of an 18-year old man in Paradise Hills Wednesday evening. Police said the victim and his girlfriend drove to Paradise Hills in response to an online classified ad posted on Craigslist. Monica Dean reports.
San Diego police homicide investigators said two people were robbed and a young man shot to death while picking up an item posted for sale on Craigslist.
An 18-year old man and his girlfriend drove to Casey Street in Paradise Hills Wednesday night thinking they were going to buy and pickup an item for sale on Craiglist, police said.
Investigators say when the couple got here, three men posing as sellers robbed them of their money and cell phones.
When the suspects drove off, the victims followed in their vehicle hoping to get a license plate number investigators said.
Police say the two vehicles ended up in a cul-de-sac in the 3000 block of Fleming Way, one of the suspects opened fire and shot the teenager in his car.
The victim was taken to a nearby hospital where he died.
The suspects drove off but crashed about a block away from where the shooting happened.
The police used a helicopter officers to locate and arrest three, 17-year-old suspects.
They're facing robbery and murder charges and will be booked into juvenile hall.
San Diego police homicide detectives are not releasing the victim's identity pending notification of kin. The 18-year-old girlfriend was not injured.
Keep up to date on breaking news: Follow us on Twitter @nbcsandiego, fan us on Facebook, sign up for our breaking news e-mail alerts or text SDBREAKING to 622339 to receive text messages for local breaking news. (Standard rates apply)