Coronado Bridge in Gridlock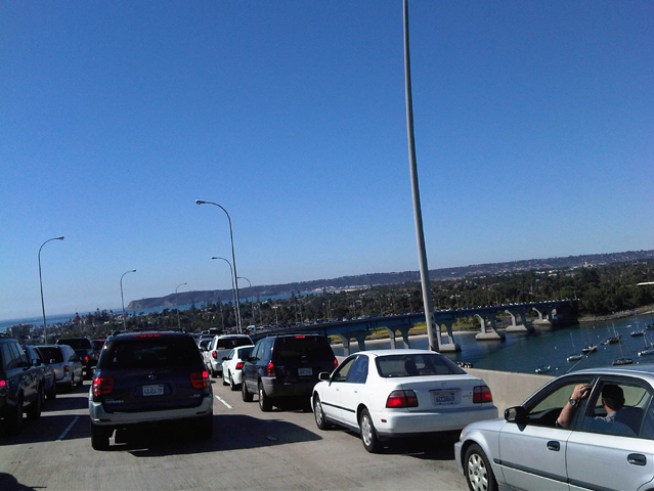 Nina Martensson
Coronado bridges comes to a stand still as people make their way to the island to celebrate 100 years of Naval aviation.
Traffic jams plagued the Coronado-San Diego Bay Bridge beginning at 9 a.m. Saturday as people flocked to celebrate 100 years of aviation.
The gridlock was so bad that there have even been reports of people getting out of their vehicles and walking on the highway, presumably to get a better idea of how long the wait is going to be, according to the California Highway Patrol.