Chargers Release Defensive End Luis Castillo
Castillo injured his tibia last year and did not play the rest of the year
Monday, Mar 5, 2012 | Updated 1:36 PM PDT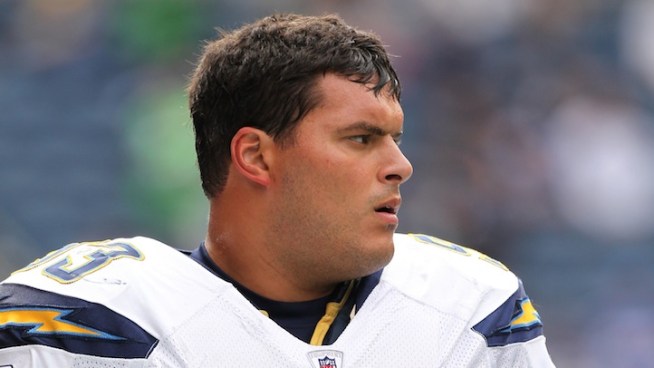 Getty Images
Luis Castillo #93 of the San Diego Chargers looks on during warmups prior to the game against the Seattle Seahawks at Qwest Field on September 26, 2010 in Seattle, Washington.
The San Diego Chargers lost their defensive end on Monday.
Luis Castillo was released by the team, according to a statement from the team.
Castillo has played with the Chargers for seven seasons until he injured his tibia last year. The injury happened during the opening game against Minnesota. Castillo did not play for the rest of the season.
During his time with the Chargers, he made 19 sacks and 43 tackles for loss.
The team is open to re-signing Castillo, according to General Manager A.J. Smith.