Car Rolls Down Hill in Balboa Park
Rescue crews saw through car to save potential DUI suspect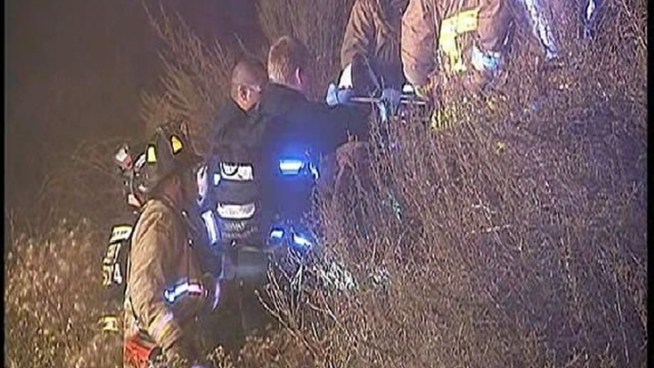 A suspected DUI driver lost control of his car on Pershing Dr near Florida Dr, and went off the edge of a steep embankment 150 feet, rolling over multiple time. At the same time, foggy conditions are causing accidents around the county and the Sheriff's dispatch center has been offline overnight.
A car rolled down a 150-foot embankment in Balboa Park after the driver lost control Thursday morning.
The man's car rolled several times after veering off Pershing Dr. near Florida Dr., according to the San Diego Fire Department.
Rescue crews had to saw off the roof of the man's car to pull him out. He was taken to a nearby hospital with minor injuries.
The San Diego Police Department is investigating the incident to determine whether the man was intoxicated.