Cabrillo Nat'l Monument Holds Centennial Celebration
The event that was postponed in October due to the federal government shutdown will take place on Sunday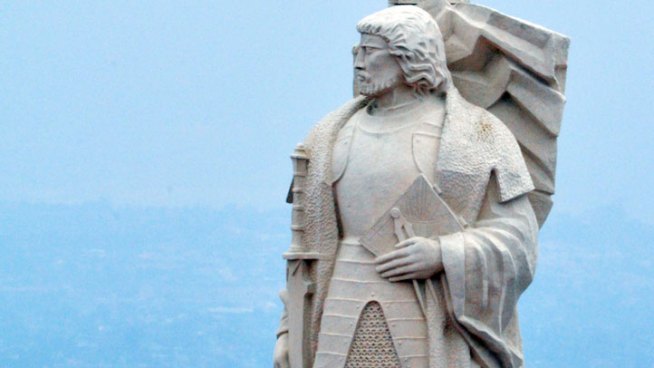 Cabrillo National Monument had a rough go trying to celebrate its centennial, which was postponed in Oct. because of the government shutdown. But Sunday, the long-awaited event finally happened. NBC 7's Vanessa Herrera brings us the sights and sounds of this centennial celebration.
The Cabrillo National Monument will hold its 100 anniversary celebration Sunday, after it was postponed in October due to the federal government shutdown.
The shutdown hit the monument and its visitors hard.
First the area was closed off to visitors due to the shutdown, and then officials announced that the centennial celebration would no longer be held.
The monument later reopened to visitors on Oct. 17 after being closed for 16 days.
As part of the centennial celebration, on Saturday visitors were treated to tours of the lighthouse and a swing dance.
Sunday's centennial celebration is scheduled to begin at 3 p.m. Cake will be served before it at 1 p.m.
Cabrillo National Monument commemorates the September 1542 landing of Juan Rodriguez Cabrillo at San Diego Bay. On October 14, 1913 President Woodrow Wilson designated the space for a statue of Cabrillo.