Burglary Suspect Injures Homeowner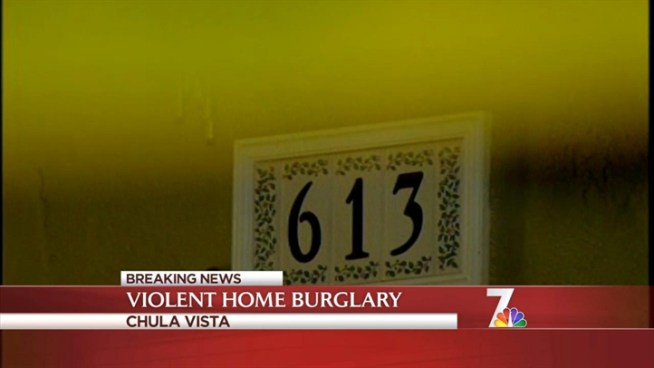 In Chula Vista, a burglary suspect was inside a home on Claire Avenue when the homeowner arrived home. That's when things turned violent. NBC 7's Danya Bacchus reports.
A suspect in a Chula Vista burglary attempted to take guns and a laptop from a resident Monday night, authorities said.
Police and medics responded to a burglary at about 8:30 p.m. in the 600 block of Claire Avenue, according to the Chula Vista Police Department.
The victim inside the home told investigators he was walking to his front door when the suspected intruder opened the door and hit him in the face.
After that, the victim told NBC 7 that he doesn't remember much, but police could be seen examining guns and a laptop strewn around the driveway. Police believe the suspect dropped the items as he was fleeing on foot.
Neighbors said they did not hear the struggle, and that usually the area is quiet.
The suspect is still at large. Anyone with information is urged to call the Chula Vista Police Department.