Fire Burns in Vista Canyon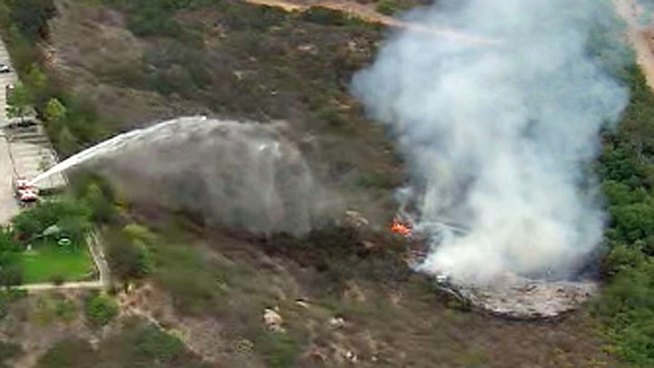 Firefighters battled a small canyon fire between business parks in Vista Monday.
Smoke rose up from the canyon near the 1300-block of Specialty Drive south of State Route 78.
Firefighters appeared to be getting a handle on the fire at 11:30 a.m.
No structures were threatened.