Pedestrian Hit on I-5 Causes Freeway Shutdown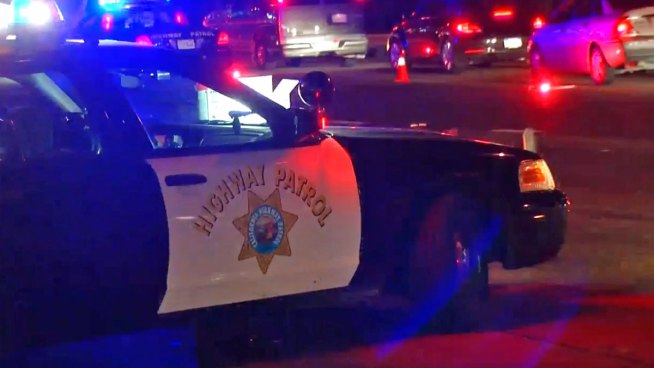 San Diego police say a pedestrian was struck apparently trying to cross the freeway. The person was hit multiple times by different cars.
A dead body on Interstate 5 turned the freeway into a virtual parking lot Wednesday night.
According to the California Highway Patrol, a pedestrian trying to cross the freeway was hit on I-5 southbound near Cesar Chavez Parkway and the Coronado Bridge around 7:45 p.m.
Officials said the victim was struck by several cars, creating a gruesome accident scene. Officers have not been able to identify the person. Because the body was so mangled, they cannot even tell whether the person was a man or woman.
The California Highway Patrol issued a SigAlert for the area. All lanes of I-5 SB were closed, and drivers were diverted to Cesar Chavez Parkway.
Officers arrested one driver for suspicion of driving under the influence.
The SigAlert was cleared by 2 a.m. Thursday.