Battle of the Bots Regional Tournament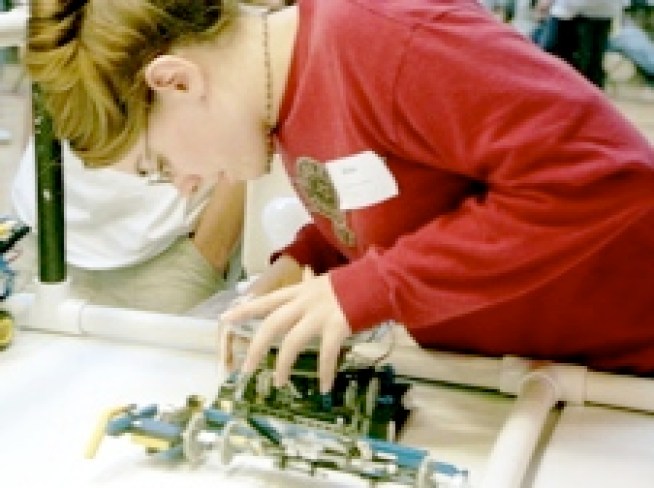 botball.org
The Botball Educational Robotics Program is coming to the University of San Diego for the Superbowl of the robotics world.
The
San Diego
Science Festival 2009 will showcase the regional Botball Robotics Tournament at the
University of San Diego
Sports and Activity Center on Saturday, March 14, 2009 at 10 a.m. to 6 p.m..
Students will battle their robots against each other as they fight for a spot at this year's International Botball Tournament.
Winners will receive
trophies and certificates in the following categories: Overall, Double Elimination, Seeding, Judges' Choice, and Documentation.
The robots are completely student-built and programmed running on Window 98 or later version, Mac OS X 10.2 or later version, and Linux.
The Botball Educational Robotics Program connects middle and high school students in a team-oriented robotics competition based on National Science Education Standards. The tournament is the culmination of a 2-day workshop where students build a working demo-bot.