Ambulance Runs Off Road, Down Ravine in Oceanside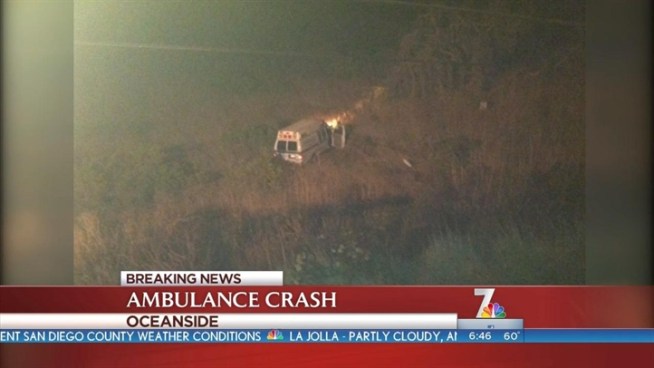 About 100 SDG&E customers lost power after an ambulance swerved off the road and hit two power poles in Oceanside. The crash also caused a major traffic backup on eastbound SR-78 during Monday's morning commute. NBC 7's Todd Strain reports.
An ambulance ran off the road and down a ravine Monday morning in Oceanside.
The accident happened around 4:30 a.m. on eastbound State Route 78 near College Boulevard.
The ambulance drove 100 feet down the steep hill and took down power lines. About 100 SDG&E customers lost power, which has since been restored.
The downed power lines also started a small brush fire, which was quickly extinguished.
The ambulance driver and another paramedic weren't hurt. No patients were inside the ambulance at the time of the crash.
The driver told NBC 7 he thought he saw something on the road and swerved.
The crash closed lanes of SR-78, causing traffic problems during the morning commute.