Baby Killed by Father Laid to Rest
Funeral held for victim of shooting rampage in El Cajon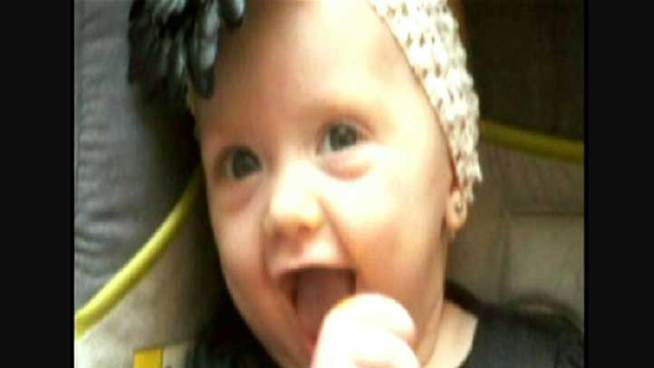 At a fundraiser held five days after the deadly shooting and house fire, Alyssa Rakov received new images of her daughter and mother like this one of Rhilee.
A 14-month-old girl killed by her father in an El Cajon shooting rampage was laid to rest Thursday afternoon.
Mother Alyssa Rakov, 25, lost her daughter Rhilee and her mother Beverli on Aug. 21 when her estranged husband killed them both, set her home on fire and then committed suicide.
Since then, the community has come together to support Alyssa. Wednesday, she thanked everyone for their help.
Rhilee's funeral was held Thursday afternoon. At Alyssa's request, it was closed to the media.