1,000 Pounds of Marijuana Found on Bus
The drugs had a street value of more than $480,000, according to border officials.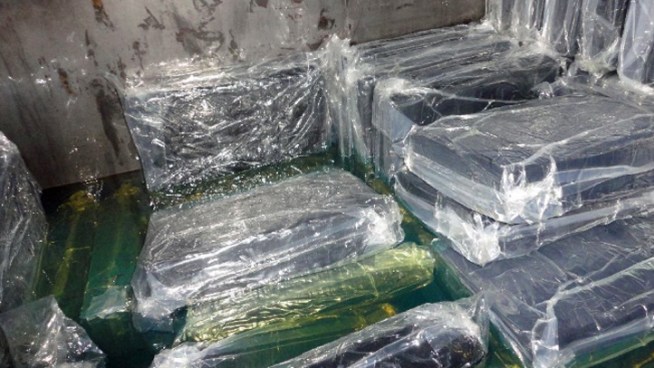 U.S. Customs and Border Protection
CBP officers found dozens of packages of marijuana hidden in a commercial bus.
Customs and Border Protection officers discovered hundreds of pounds of marijuana hidden inside a commercial bus Wednesday morning.
A 56-year-old Mexican citizen was waiting in line to cross at the San Ysidro port of entry, according to border officials. An officer noticed something was off, and a detection dog confirmed the suspicion. An imaging system revealed something strange about the bus's gas tank.
CBP officers searched the bus and found 110 packages of marijuana inside the tank, according to officials. They weighed 1,071 pounds and have an estimated street value of $482,000.
Officers took the driver into custody.