Clock Up and Running Again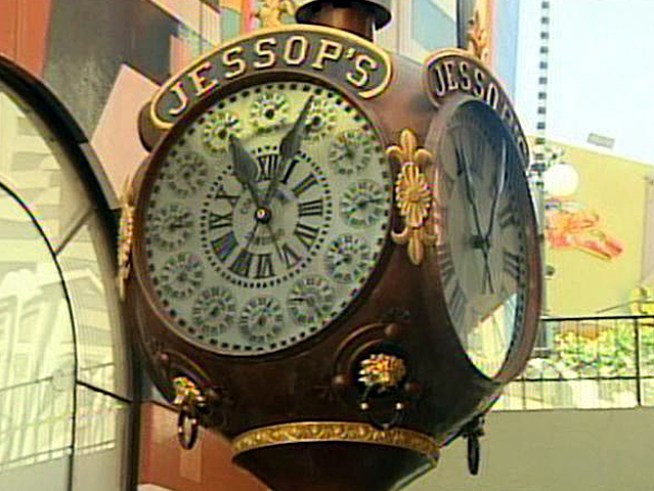 For the next 30 days, this timepiece of San Diego history will get tuned up, repainted and put back in working order, all courtesy of Jessop Jewlers.
A piece of San Diego history is ticking again.
Family and friends were in Horton Plaza Thursday to celebrate the restarting of the famous 102-year-old Jessop clock.
It restarted after undergoing two months of repairs. It was previously refurbished in 1985 when it was moved to Horton Plaza.
The historic clock was originally installed in front of the first Jessop's jewelers store on Fifth Avenue in 1907.