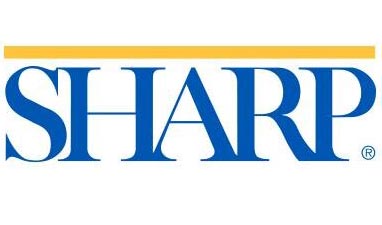 This article is sponsored by Sharp HealthCare. It does not reflect the work or opinions of NBC San Diego's editorial staff. To learn more about Sharp HealthCare, click here.
Heart failure is a common, yet serious condition and its symptoms should not be ignored. To register for Sharp's free Congestive Heart Failure Seminar, visit www.sharp.com/heartfailure or call 1-800-82-SHARP.
__________________________________________________________________
As a mother of four children and a grandmother to another six, 58-year old Maria Valadez had long been the center of her tight-knit family, the glue that held everyone together.
But inside, Maria was falling apart. Suffering from a damaged heart that pumped only 23 percent of the blood she needed, Maria was unable to walk the short distance to her neighbors' homes, let alone lead an active life with the large family she loved so much.
With only a 10 percent chance of living for another six months, Maria decided to meet with the cardiovascular specialists at Sharp Memorial Hospital. And in April of 2015, under the expert care of Dr. Rob Adamson, medical director of Sharp's cardiac transplant program, she became the first person on the West Coast to receive a new, mechanical heart pump.
At that time, Maria joined only a handful of people across the nation implanted with the HeartMate III Left Ventricular Assist Device (LVAD) as part of a clinical trial. LVADs keep patients with advanced heart failure alive by supplementing the pumping function of their weak hearts. This newest version is designed to be safer and more patient-friendly.
Not only did the LVAD save Maria, it rejuvenated her. By allowing her to lead a more active lifestyle with her family, she lost weight and became a candidate for a donor heart that may have been too small for her frame before the LVAD was implanted. On January 16, 2016, Maria became the 402nd person to receive a heart transplant at Sharp Memorial.
"Until Sharp, I didn't have an answer for so many years," Maria says about her declining health over the last decade. "And then for me to get my heart so fast, I was like, 'Wow, that was quick.' I'm so grateful."
Today, Maria leads the life she'd always wanted, happy, healthy, and surrounded by a loving family. Unfortunately, however, many Americans aren't so lucky, with an estimated five million suffering congestive heart failure, a major chronic condition often marking the end stage of heart disease. This serious condition can develop slowly or happen quickly, with symptoms like shortness of breath, fast heartbeat, or fatigue setting in before becoming severely disabling.
Thankfully, Sharp Memorial Hospital offers a full range of treatment options for patients with heart failure. If you or someone you love is experiencing heart failure symptoms, join Sharp HealthCare at a free seminar to learn about the latest treatment options:
Tuesday, September 27, 6 to 8 p.m. presented by Sharp Memorial Hospital
A team of cardiovascular doctors and other heart specialists will discuss congestive heart failure symptoms, diagnosis, and the latest treatment options, followed by a Q&A session. Registration is free but space is limited. Register online at www.sharp.com/heartfailure or call 1-800-82-SHARP.
For more than three decades, Sharp Memorial Hospital has set new standards of care for the treatment of heart failure.
At Sharp, an internationally renowned team of heart specialists are committed to your well-being from before surgery through rehabilitation and recovery at home. It's all part of the extraordinary level of care called The Sharp Experience.
Published at 9:03 AM PDT on Sep 19, 2016