Find Your Race
Looking for a specific race? Search by locality name, candidate, office, proposition number or description.
You Might Like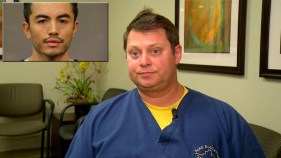 A case involving two San Pasqual High School students who were found to have knives in their cars, which were parked on campus, is being investigated by police.
A San Diego dentist who employed an assistant accused of sexually assaulting a teenage patient says he's baffled that something like this allegedly happened at his practice.
Several tattoos may help identify a man whose body was found in the ocean off the coast of Sunset Cliffs.