Find Your Race
Looking for a specific race? Search by locality name, candidate, office, proposition number or description.
You Might Like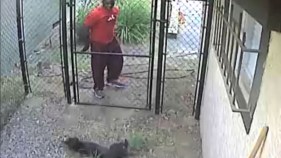 An exchange student from Ghana who fell into Mission Bay while kayaking drowned because he was a "novice swimmer," a Medical Examiner's Office report finds.
Local law enforcement arrested 13 people in an illegal riverbed encampment that they say poses a threat to South Bay residents nearby.
The 42-year-old Army veteran who scaled the White House fence and got through the presidential residence's front doors had 800 rounds of ammunition inside his car at the time, NBC News is reporting. The Secret...