Find Your Race
Looking for a specific race? Search by locality name, candidate, office, proposition number or description.
You Might Like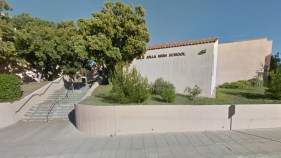 President Donald Trump gave his first Memorial Day address at Arlington National Cemetery. Trump laid a wreath Monday at the cemetery, the final resting place for many U.S. military members and others who have...
Samples from five schools show elevated lead levels in drinking water however the levels do not meet state requirements for action by the district, according to new results released by the San Diego Unified...
Star golfer Tiger Woods was arrested early Monday on charges of driving under the influence in Jupiter, near his South Florida home, sheriff's deputies said.