Find Your Race
Looking for a specific race? Search by locality name, candidate, office, proposition number or description.
You Might Like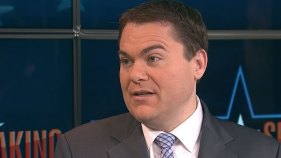 Controversial and highly disputed emails provided to NBC 7 investigates include statements from Congressional candidate Carl DeMaio where he appears to be bragging about his campaign writing a UT San...
A state investigator said more than 1300 explicit photos were on the doctor's work cellphone, court documents show.
A burglary at an Imperial Beach business led deputies to discover a marijuana grow Wednesday morning.