Find Your Race
Looking for a specific race? Search by locality name, candidate, office, proposition number or description.
You Might Like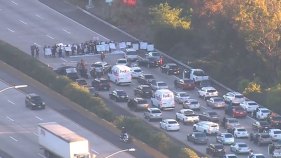 Sheriff's deputies on Wednesday afternoon found a body in Julian about a half-mile from the campground where a woman vanished nearly two months ago.
A state assemblywoman from San Diego is proposing legislation that would mandate that people who work on Thanksgiving and Christmas receive double pay.
San Diego police changed their strategy and demonstrators change their tactics on Wednesday, the second day of San Diego protests over the grand jury decision in Ferguson, Missouri.