Find Your Race
Looking for a specific race? Search by locality name, candidate, office, proposition number or description.
You Might Like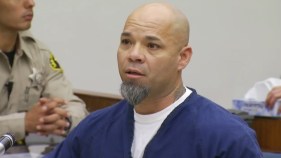 San Diego Police shot and injured a man early Saturday who they say was responsible for a killing a gas station customer earlier this week.
A Spring Valley resident came face to face with a half-naked burglar in his Spring Valley apartment just after midnight on Friday.
One of four chartered buses taking UConn students from campus to Boston caught fire on a ramp to the Massachusetts Turnpike in Sturbridge, Massachusetts on Saturday.