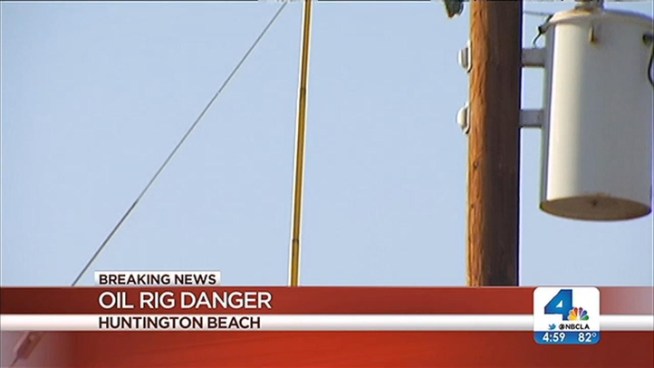 Vikki Vargas
The danger zone is in a neighborhood between 1st and 2nd streets near Pacific Coast Highway in Huntington Beach, where 25 homes have lost power. Vikki Vargas reports from Huntington Beach for the NBC4 News at 5 p.m. on Oct. 14, 2013.
An oil derrick in Huntington Beach buckled and was tipping over Monday afternoon, prompting evacuations in an apartment building and a home, authorities said.
The derrick was threatening homes near 1st Street and Pacific Coast Highway. It was reported about 1:30 p.m., said Huntington Beach Fire Capt. Bob Culhane.
The derrick reportedly began buckling during routine maintenance. Officials were using a crane to stabilize the derrick.
Additional details were not immediately released.
This story is developing. Refresh this page for updates.