Recession? What Recession?
Sunday, Jan 11, 2009 | Updated 2:30 PM PDT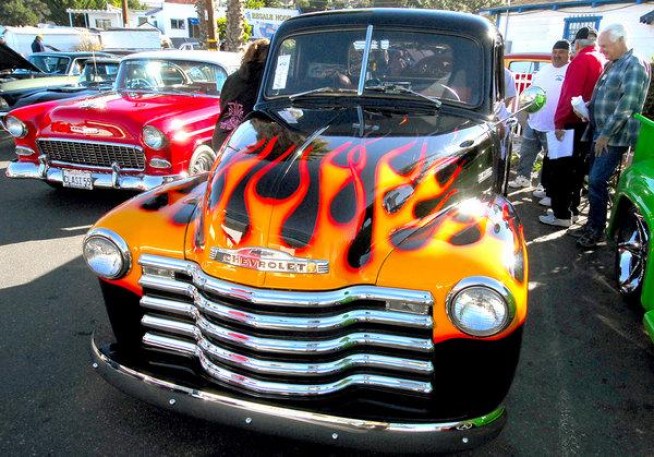 North County Times/John Raifsnider
Visitors to the 22nd annual Burger Run Car Show at Pepper Tree Frosty in Vista stop to admire an early 1950's Chevy truck, one of more than 400 vehicles on display.
The economic slowdown that has gripped the country for much of the past two years apparently hasn't gained so much as a toehold with many vintage car enthusiasts, especially in the North County, according to a published report.
Some visitors to the 22nd annual Burger Run at the Pepper Tree Frosty in Vista, where more than 400 vehicles were on display Saturday, said recent woes in the housing and financial markets have had little or no effect on collectors and restorers of classic and vintage cars, the North County Times reported.
In fact, some people said that if the number of cars filling the burger shop's parking lot and spilling onto nearby streets is any indication of economic trends, expect a boom in the coming year.
For the full story read the North County Times article "Business Booming for Burger Run Car Show."