Now Showing: A "Brave" "Vampire Hunter" "Seeking a Friend for the End" of "Rome"
Axes and arrows are flying, the end is neigh, Woody is back in front of the camera...
Thursday, Jun 21, 2012 | Updated 2:36 PM PDT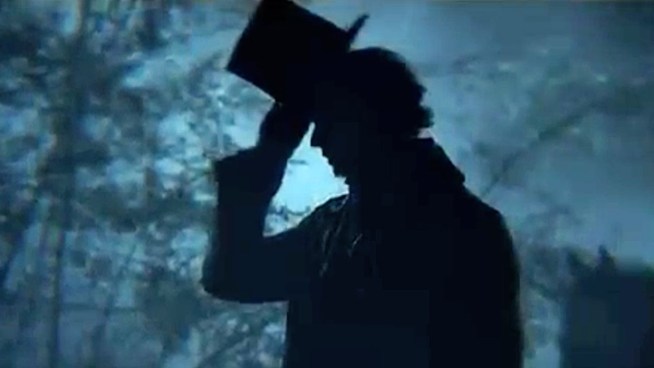 Benjamin Walker stars as the Great Emancipator in this adaptation of Seth Grahame-Smith's book about our 16th president's quest to avenge his mother's death by killing every vampire in the land. Co-stars Mary Elizabeth Winstead, Dominic Cooper and Anthonie Mackie. Opens June 22.
Abraham Lincoln: Vampire Hunter
Benjamin Walker stars in this adaptation of Seth Grahame-Smith's novel about the Great Emancipator's secret double-life as a hunter of bloodsuckers, a quest on which he embarked after his mother fell prey to one. Co-stars Anthony Mackie, Dominic Cooper, Rufus Sewell and Mary Elizabeth Winstead. Read our coverage
Brave
A rebellious young Scottish princess endangers her family and their kingdom when she takes desperate measure to avoid an arranged marriage.

Seeking a Friend for the End of the World
Steve Carell and Keira Knightley star in this tale of two strangers brought together by an impending apocalypse who go on a road trip to reconnect with his first love.


The Invisible War
From documentarian Kirby Dick comes this look at the horrifying sexual abuse in the United States Armed Forces that goes unpunished, and the difficult victims encounter trying to get medical care.

Kumare
Documentarian Vikram Gandhi turns his camera on himself as he grows out his beard and hair to transform himself into Sri Kumare, and travel the American southwest passing himself off as a spiritual guru and developing a following. And then he tells them the truth.

To Rome With Love
Writer-director Woody Allen goes back in front of the camera in this film that tells three different stories that look at celebrity, nostalgia and desire. Co-stars Alec Baldwin, Great Gerwig, Ellen Page, Jesse Eisenberg and Penelope Cruz. Read our coverage