Pharmacist: Anna Nicole Smith's Prescription Requests Were "Pharmaceutical Suicide"
Thursday, Oct 22, 2009 | Updated 2:00 PM PDT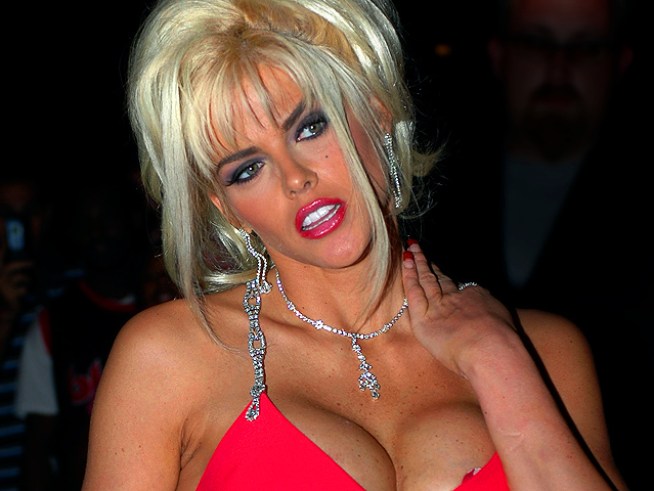 Getty Images
HOLLYWOOD, FL - NOVEMBER 20: Anna Nicole Smith makes an appearance at The Seminole Hard Rock Hotel and Casino to meet and great fans on November 20, 2004 in Hollywood, Florida. (Photo by Gustavo Caballero/Getty Images) *** Local Caption *** Anna Nicole Smith
A pharmacist has testified that he refused to provide drugs prescribed to Anna Nicole Smith, telling a doctor the prescriptions would be "pharmaceutical suicide" for the former Playboy model.
Ira Freeman testified Thursday during a preliminary hearing that he called the doctor and told him the list of six drugs faxed to his pharmacy could have fatal consequences.
He said the fax came from Dr. Sandeep Kapoor on behalf of Smith's psychiatrist, Dr. Khristina Eroshevich, five months before Smith died of an accidental drug overdose in 2007.
The hearing, which is in its second week, will determine whether Kapoor, Eroshevich and Smith's boyfriend-lawyer Howard K. Stern will stand trial for conspiring to illegally provide Smith with controlled substances.
Related Content from AccessHollywood.com:
VIEW THE PHOTOS: Playboy's Anna Nicole
PLAY IT NOW: Does Larry Birkhead Think Howard K. Stern Is Responsible For Anna Nicole Smith's Death?
PLAY IT NOW: Larry Birkhead: Anna Nicole Smith Died From A 'Broken Heart'
MORE ACCESS ON THESE TOPICS: Anna Nicole Smith - Playboy - Courts - Deaths - Drugs