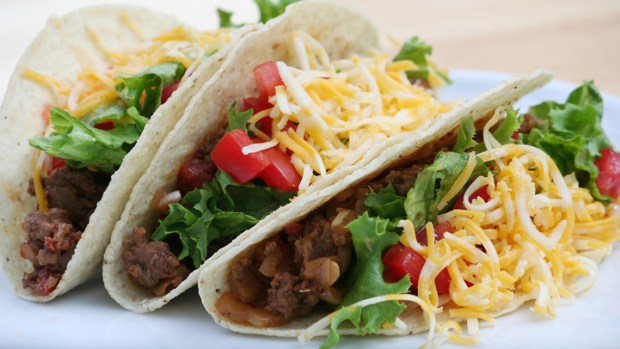 Shutterstock
Yuma's Taco Trail introduces foodies to the best bites around town.
TACO STOPS: When we hear the words "Taco Trail" we immediately stop whatever we're doing and demand a map. Because a taco trail? Involves two of our favorite things. The first is self-explanatory. The second implies a bit of a journey and some discovery, which appeals to our sense of fun. Add Yuma into the equation and we're there. Because our last few visits to Yuma? We revisited a restaurant we were sweet on. We'll return, as one is wont to do with restaurants they're sweet on, but if we could find some new taquerias to add to our list, even better. Are you with us? Then get info on the Yuma Taco Trail tours. They're happening over a handful of days starting on Friday, Jan. 6.
ON THE TOUR: Three dining stops and two "adult drinks" are included in the fifty dollar ticket. Oh, and if thinking about the Taco Trail has you wondering about Yuma's big dining news from a few months back -- that whole you'll-eat-free-when-the-sun-doesn't-shine deal -- the word is that the sun has shone every day since the deal started on Aug. 1. That's the update.