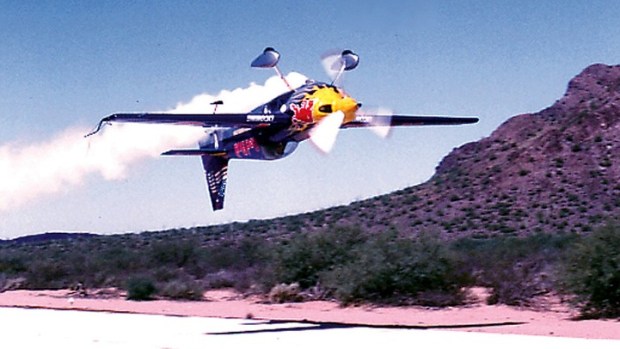 Wings Over Wine Country
Wings Over Wine Country takes off in Santa Rosa on Saturday, Aug. 20 and Sunday, Aug. 21.
HIGH FLYERS: Whirly-whirl bi-planes still elicit gasps and cheers, even in 2011, and for that we are thankful. Consider that we live in an age where computer graphics and advanced technology make movie objects act in wondrous and strange ways. We've kind of seen it all (we haven't, but we think we have), which makes us a tad jaded when it comes to things happening before our very eyes. But a plane show? We're not jaded at all. Nope. The thrills are still there, as they were a hundred years ago. And one of the best, and razzmatazziest of the shows is just ahead in Santa Rosa. It's Wings Over Wine Country, and it will be loop-di-looping on Saturday, Aug. 20 and Sunday, Aug. 21.
ON THE RUNWAY: The weekend is honoring the memory of 9/11; both military jets and civilian acrobatic flying wizards will be part of the two-day program. And Red Bull Air Race champion Kirby Chambliss will also be flying (he's doing his special Cobra take-off, which now we've become rather obsessed with seeing. There's loads of stuff afoot -- or aair, rather -- so check out the details. The show is presented by the Pacific Coast Air Museum.