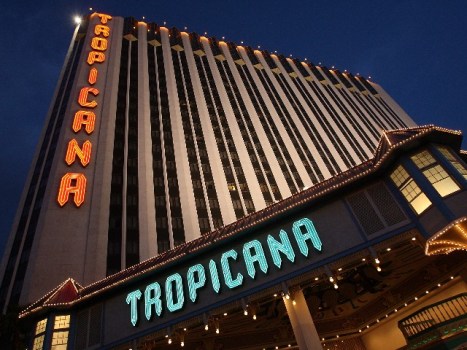 Getty Images
Trop 'Til You Drop at The Tropicana on Dec. 31, 2010.
GOODBYE 2010: Hello Trop. We have a theory. We know in "It's a Wonderful Life" that the thinking goes something like, "every time a bell rings, an angel gets his wings." (That's actually exactly how it goes.) Our newer, non-"Wonderful-Life"-based theory is that every time someone says "the Trop" for The Tropicana, someone somewhere feeds a nickel into a slot and gets four back. Are you with us? It's just a magical, old-time nickname for a classic Vegas property, a nickname that's grown more organic with time, and we're happy it lives on.
LIKE NOW: The catchy handle is present in "Trop 'Til You Drop," the New Year's Eve party that'll be rocking the hotel on Friday, Dec. 31. There will be performances, there will be DJing, there will be a martial-arts team showing off the moves, and more. Get word on The Trop's big party plans. See? We just said it again. It feels right.