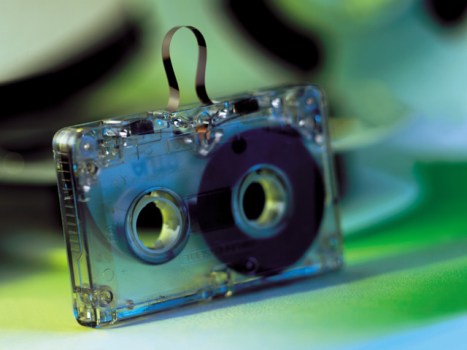 clipart.com
The San Francisco Tape Festival is on from Jan. 7-9, 2011.
16+ SPEAKERS AND DARKNESS: Hearing compositions from well over a dozen speakers while sitting in a space totally devoid of all light is just one experience that's promised as a part of the San Francisco Tape Festival 2011, which is on from Friday, Jan. 7 through Sunday, Jan. 9 at the Fort Mason Center's Southside Theater. "Live surround-sound diffusion" will also be featured, as well as numerous compositions made by people pushing various envelopes, or rather, pushing notes and tweaks and blurps and flows. Cost is $15 per night.
"MUSIC COMPOSED FOR TAPE": Read more about the theories behind a tape festival, and how the works are composed and prepared, and how it will most definitely be different than other musical gatherings you've experienced.