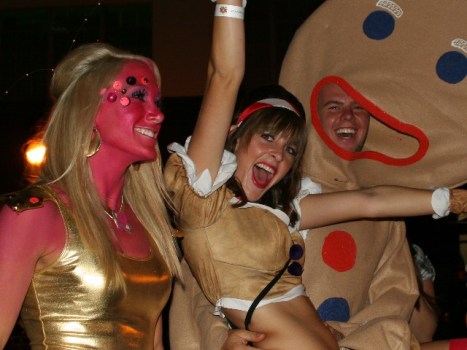 San Diego Monster Bash
Dress it up at the San Diego Monster Bash.
MONSTER BASH: The question is, for some, this: Can two mega street parties be enjoyed in two different cities over a single weekend? Some bolder types will certainly make the effort, especially if they want to show off that sparkly/fancy/sexy get-up twice. LA's own West Hollywood Halloween Carnaval is happening on Sunday, Oct. 31, but San Diego's mega Monster Bash is shakin'-shakin' it on Saturday, Oct. 30. Meaning if you've got the gas, or a train ticket, and a friend's couch, or a hotel reservation, and, of course, the get-up and go, you can do both.
AN IMPORTANT NOTE: This is a ticketed event, and for 21+, so best look into that before heading on down to get down. And you'll get down, right? Music and DJs and stages, all fairly close to the Gaslamp. Groove on, happy Halloween ghouls.