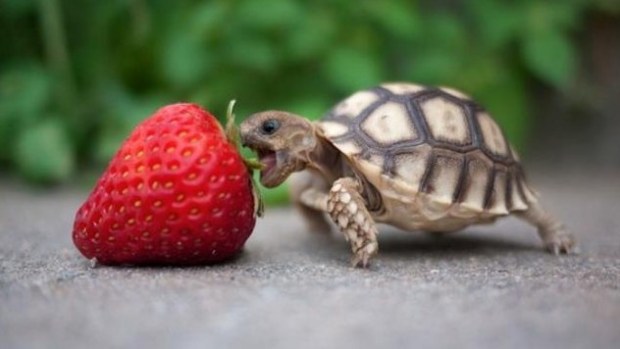 Vista Strawberry Festival
The Vista Strawberry Festival gets tasty on Sunday, May 27. Nom nom.
JULY'S FRUIT: We're not sure how but the strawberry seems to be much associated with the height of summer. Perhaps it is because they often show up atop Fourth of July cakes (you can't beat a strawberry's ability to match the red in our Stars & Stripes). Or maybe their naturally juicy eating lends itself to being hosed off (and the garden hose is, of course, one of the official symbols of summertime). But the famous fruit gets all of its big California bashes in the springtime. First up is the California Strawberry Festival in Oxnard; that wrapped a few days back. Now? The Garden Grove Strawberry Festival, with its ginormous shortcake, and the Tri-City Medical Center Vista Strawberry Festival, with its pie-eating contests, are just ahead. Proving that the strawberry indeed belongs more to spring than summer. Sorry, summer.
VISTA DETAILS: While the Garden Grove party'll roll for four days -- May 25-28, 2012 -- the Vista Strawberry Festival is set for Sunday, May 27. One of the fest's highlights is the aforementioned pie-eating contest. We're sweet on it because the competitions are broken down by age category. So, the 5 and Unders don't have to go against the older kids. There's an adult category, too, if you're so inclined, pie lover. A run, a cooking contest, and a car show round out the day. And, of course, snacking at the 200+ vendors. How many different ways can a strawberry be eaten or sipped? Bet someone finds a new way each and every year. Oh, strawberry. You're so versatile, so sweet, and so perfect on our Fourth of July cakes.