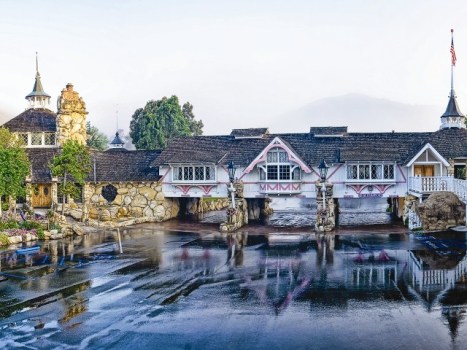 Tom Meinhold
The Madonna Inn is offering a few massage specials for Valentine's 2011.
"LOVE NEST": So. Maybe you didn't book the Caveman Room in time for Feb. 14, 2011. If you know the Central Coast's famed-far-and-wide Madonna Inn, you know that some of its kitschier, most popular rooms get booked right up months and months in advance. We'll wager, in fact, that the person who snagged it for Valentine's weekend, or night, was a very early planner. But. There are still other sparkly rooms at the 101-close inn, plus a few massage specials. "Love Nest" is one, but there are a couple of others.
PLUS: Chocolates and champagne with your massage. That's the Valentine's-y bit. Of course, it would be lovely if all massages everywhere came with those two additions throughout the year, but let's definitely enjoy them come mid-February. Details and prices.