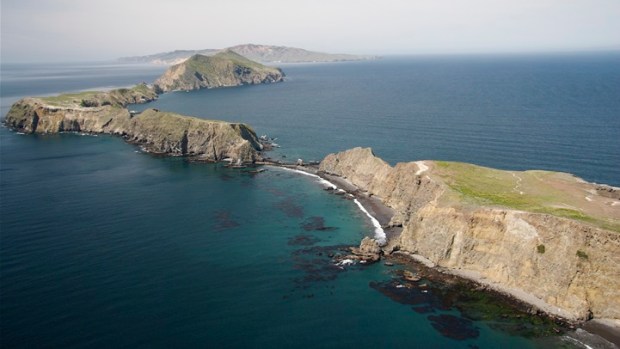 Channel Islands National Park
Explore Cueva Valdez on Santa Cruz Island in the Channel Islands on June 21 and Oct. 26. The rarely visited spot is home to one of the world's largest sea caves.
REMOTE AND WILD: The Channel Islands can feel like a bit like a special secret. True, people are out in the craggy, Pacific-bound national park every day, camping, hiking, admiring flora, snapping photos of fauna. But getting to the islands takes a bit of time and work, and they remain in the pristine state they were in hundreds of years ago. No coffee stands, no movie theaters, nothing to take away from their timeless beauty. (Two words that often go together but really make sense for the Channel Islands.) So the fact that there are secrets within this secret tantalizes the regular visitor. For sure there are parts that public doesn't see, for the most part, but a number of spots throw the doors open wide -- proverbial doors, of course -- at over a handful of annual dates. Case in point? Island Packers, the boat company known for its whale sightings and daily runs to the Channel Islands, will make for Cueva Valdez, a cove on Santa Cruz Island, over two dates to come: Saturday, June 21 and Sunday, Oct. 26.
INDEED... those dates are pretty widely spaced, meaning this is indeed a rare treat that a lot of people will want to join. Cueva Valdez is at the west end of Santa Cruz and is on Nature Conservancy property, lest you wonder why you've never seen it, being the island adventurer that you are. A "narrated cruise" starts the journey out into the Pacific, and then you'll explore "the many coves, caves, and arches along the rugged coast." The Painted Cave is there, "one of the world's largest sea caves." Good golly, that's reason enough to go, if you're a fan of sea caves (and please, let's hope that is anybody who owns an atlas and a sense of wonder). Tickets? They're $65 per adult, and are sure to go fast, fast as a pod of dolphins swimming alongside an Island Packers boat.