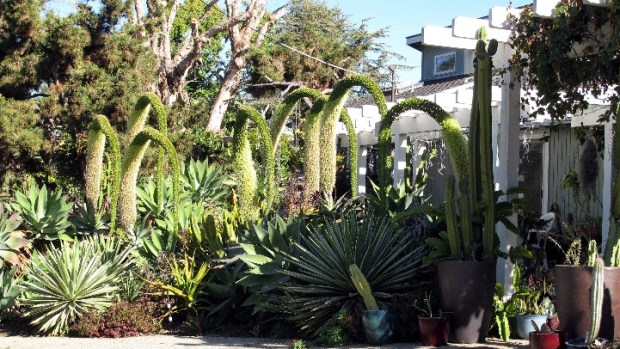 Encinitas Garden Festival and Tour
The 2012 Encinitas Garden Festival and Tour is on Saturday, April 21.
IT'S THAT TIME: Calendar makers pretty much have to stick to the twelve months that rule our world, but we'd like to put forth a suggestion. We think the last third of April, at least around Southern California, should necessarily be called April but Garden Tour. That doesn't sound very monthy, so let's give it a more monthy name: GardenTouria. Because most of the big come-and-enjoy-nature events in the lower part of the Golden State fall from April 20 through the first of May, almost without fail. Which is why were glad, and not at all surprised, to see that the 2012 Encinitas Garden Festival and Tour is kicking off the short month of GardenTouria on Saturday, April 21.
ON THE SCHEDULE: Loads of plants and trees and gardens and pots and plots. In fact "as many as 25 gardens" have been included in past years, say the organizers, meaning you'll have your work cut out of you. (And we use the term "work" there loosely, since strolling around and taking in a lot of nice oxygen isn't exactly toil.) There's also a Gardener's Marketplace in case you're inspired to upgrade your own yard; look for trowels and gloves and the pretty and useful paraphernalia you'll need to get digging. A day-of ticket costs $25, but look into an earlier ticket if possible; they might sell out. Plus you'll only pay $21 if you go advance. More money for seed packets, which is always a positive.