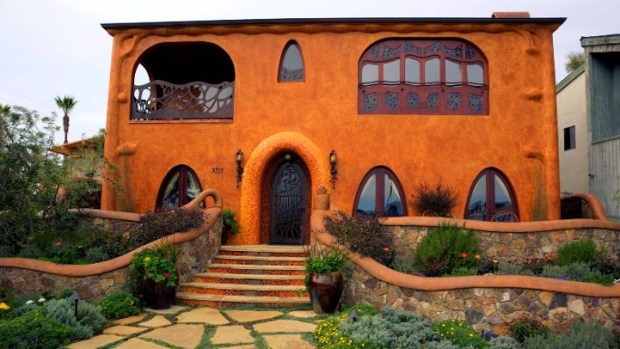 John Cornell
The Orange County Art & Architecture Tour is on Sunday, Oct. 16.
WHIMSY AND HOMAGE: A house inspired by a other famous houses? Yep. We have plenty of those around Southern California. Let's be honest. Sometimes we see houses inspired by at least three famous architects, maybe four (we sometimes wish the inspirations would stick with one or two, but, boy, do those houses make a statement). Toodling through homes inspired by homes built by legends is the theme of the 2011 Art and Architecture Tour, the annual look-about organized by the Orange County Museum of Art. The date this year is Sunday, Oct. 16, the price is $60 for a single, $100 for a pair, and five homes are on the roster.
GET READY FOR... A tribute to all things Gaudi. Some California Craftsman love. And some modern and contemporary homes as well. There's a museum mixer, too, that's part of the day. You'll be driving to the homes and parking on streets, but one home is beach-close and will require some stairs. OCMA is in Newport Beach, but bet you'll get a good feel for the area, especially if you usually find yourself on the freeway through that stretch and not in the neighborhoods. Time to get to know those, and some of their nicest homes.