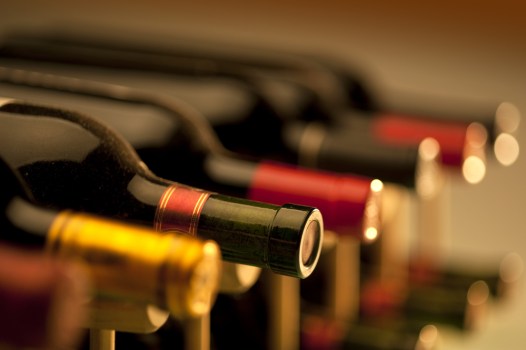 Shutterstock
Wine Tourism Day is Saturday, May 11. Where will you support the beverage-based industry? Temecula Valley has several doings afoot.
TRIPS TO SIP: There was a day not too long ago when the word "tourism" did not have any other term or modifier preceding it. It simply meant going someplace, travel, and catering to those people who've arrive in your town from somewhere else. Now there's just about a tourism type for every interest, which we think is a good thing. It seems like a positive to receive maps and brochures and information and tours specifically tailored to your likes. And growing on the niche tourism list? Wine tourism, of course. You may long to stop us here while assuring us that you've been a wine tourist for years. Doesn't a trip planned solely around wineries and vineyard visits count? Indeed, but the sector's profile is growing, so much so that there is now, for the first time ever, an official Wine Tourism Day. It's on Saturday, May 11, and a particular region intends to celebrate it in myriad ways. Hello, Temecula Valley.
RESERVE DAY: A number of Temecula Valley wineries have designated May 11 as Reserve Day. Some wineries in the area may offer discounts on bottles or cases, and others will hosts special reserve tastings (Doffo Vineyard & Winery, Wiens Family Cellars, and Chapin Family Vineyards are all on the list). This is the day to get that extra sip of something very special at bevy of tasting rooms in the region. For more on Reserve Day, and wine tourism in general, read on, intrepid wine tourist. Read on.