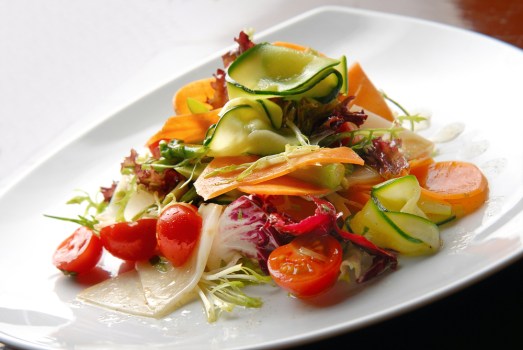 Shutterstock
Ready to venture beyond pie? Taste of Julian is ready to stroll and sup on Saturday, April 13.
GREATEST HIT: We'll assume you're a regular Julian visitor, and we'll assume you regularly visit in the autumn, and we'll assume that you always stop for a treat that is rather triangular in shape and a bit crusty and filled with soft-cooked fruit. Is our assuming correct? Yep, we thought so. It's the rare town that is associated so prominently with a single food, but then Julian is a pretty rare town. That food is -- say it with us now -- apple pie, and it is truly above and beyond. (Our favorite way to eat it? Sitting on a curb on a crisp November day with a school-style carton of milk.) But like the rock star who only ever gets a request for his greatest hit, Julian must, at times, wonder if its loyal fans know that it offers a lot of cuisine choices beyond its most celebrated pastry. You know this, yes, because you've walked by the restaurants while stroll the Old West-y village, but have you gone for anything but the pie? If not, here's your moment to widen your breadth: Taste of Julian will spotlight all of the eateries and dishes that too often are pie-adjacent. The date? Saturday, April 13.
ON THE PLATES: There's a lot of savory goodness in and around Main Street. We remember a club sandwich that nearly eclipsed our pie moment, which is saying something, so here is wishing you come across that same sandwich. If you don't, try a bite at Wynola's Pizza & Bistro or Bailey's BBQ or one of the other participating eateries. A ticket is twenty bucks ahead of time, but you can get 'em at the Town Hall on April 13 for twenty five. An art stroll is part of the day, too, so bet you'll come away sated in several ways. And, yes, you can have your pie and eat it, too. We wouldn't ever recommend visiting Pie Central without a slice.