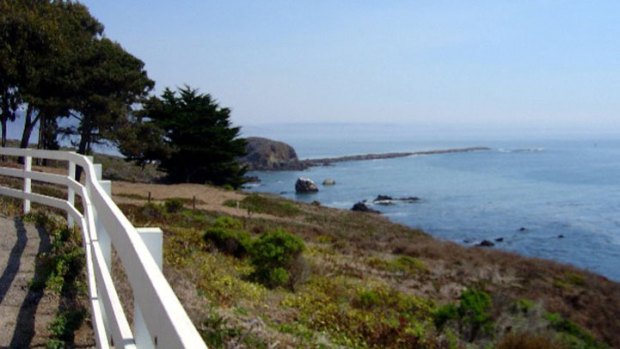 San Luis Obispo County Visitors & Conference Bureau
SUNSET'S BOULEVARD: Perhaps the 101 isn't technically a boulevard, although if our state were to have a grand boulevard that covered a good deal of it, we'd have to nominate the hill-winding, beach-peeking highway. Visit California recently gave a shout-out to a Sunset round-up that highlights some of the the 101's sweetest spots, including those places that don't always make the headlines.
HERE'S ONE: Avila Beach near San Luis Obispo is cited as "the beach town you haven't heard of." That seems a fine Spring Break destination. Read more about Pete's Pierside Cafe and other Sunset picks. And admire this very pretty picture, which is beachside meets bucolic pasture.