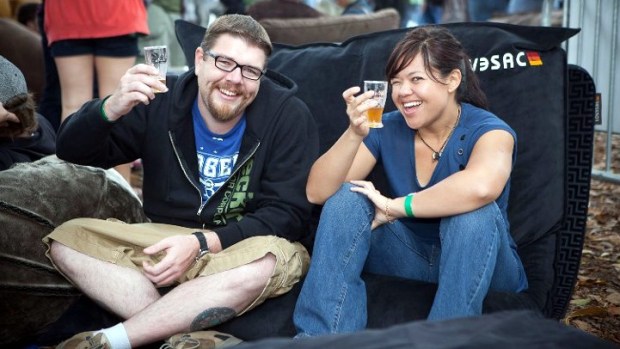 California Beer Festival
California Beer Festival raises a glass in Santa Cruz on Saturday, July 16.
60+ CRAFT BREWS: We like a festival name that doesn't mess around. And when you stick "California" at the front of your name, that's some serious stuff. It says to us "our event is California-big," which, well. Is big. "Beer" in the middle is good and darn eye-catching. And if you add "Festival" at the end? It says things won't be dull. But not only does the California Beer Festival boast a perfectly clear and easily remembered handle, but it practically could have one of those tour t-shirts with the list of cities down the back (we're picturing gothic, rock-n-roll-y font). It is, after all, one of the rare libation parties that takes it to the road, making three stops over the course of a year. And stop one? It's headed for Aptos Village Park in Santa Cruz on Saturday, July 16.
AT THE TAPS: Santa Cruz Mountain Brewing, Seabright Brewery, and Speakeasy are some of the local and close-to-local beers that will be served; food'll be for sale, of course, and music will be serenading the sudsers. If you want to do a CBF this year, but can't do Aptos, the road show continues in Ventura on September 17 and 18 and Claremont on Oct. 8. Further out, yes, but you could build a trip out of it. Bet some beer buffs will.