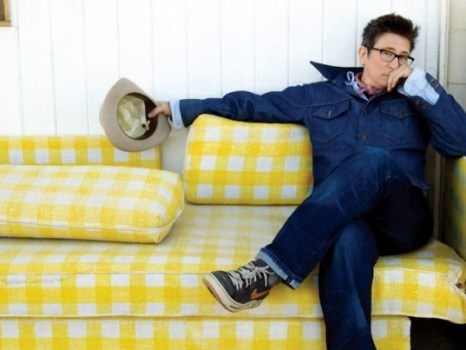 k.d. lang
k.d. lang will perform at Stagecoach 2011.
INDIO EXTRAVAGANZA: Stagecoach, one of the world's premiere country music festivals, has a lot in common with its alt-splashy cousin Coachella. Both multi-day music parties unfurl in elaborate and grand ways every springtime in the Coachella Valley. Both are known simply by a single catchy word. And both attract all sorts of superstars from every sub-genre within their form. We envy those wise music lovers who plan ahead, save up, and then book a desert-cool room for three weeks, with a week of downtime between the two fests. Envy? Okay. Want to be.
2011 CONCERTS: The great k.d. lang and the Siss Boom Bang will be on stage. So will Kris Kristofferson. But so many headliners are on the bill that it hard to be not excited. Darius Rucker, Carrie Underwood, Kenny Chesney, and Rascal Flatts are also performing over the Saturday, April 30 and Sunday, May 1 weekend. Also, the Gatlin Brothers and Mel Tillis, too. Mel Tillis! A true legend of both TV and twangery. Plus a whole kaboodle of top-notch performers. Stagecoach is billed as California's Country Music Festival, but count on the world looking on (and a lot of the world showing up to have a bit of a hoedown, too).